A Group Guide to Boston's Best Breweries
Aside from baked beans, Boston is famous for one other thing: its penchant for brewery culture. After a day of sightseeing with a group, the best thing any tourist or local can do is sit back, relax and sip some refreshing beer while seeing the sun set over Boston Harbor. Since the city is known for its art, history, and hipster culture, it's the perfect place to brewery-hop with a group of close friends or coworkers. 
Instead of relying on rideshares and public transportation to transport a large group of people from one brewery to another, rely on Boston Charter Bus Company for safe, sanitized, and reliable bus rentals. By renting a private charter bus or minibus rental, you're not only saving money, but you're also socially distancing during COVID-19 and you won't need to opt to be the designated driver. Join in the fun, and let your charter bus driver handle the rest.
Plan your trip as soon as today by contacting Boston Charter Bus Company at 617-314-7577 for a free, no-obligation bus quote!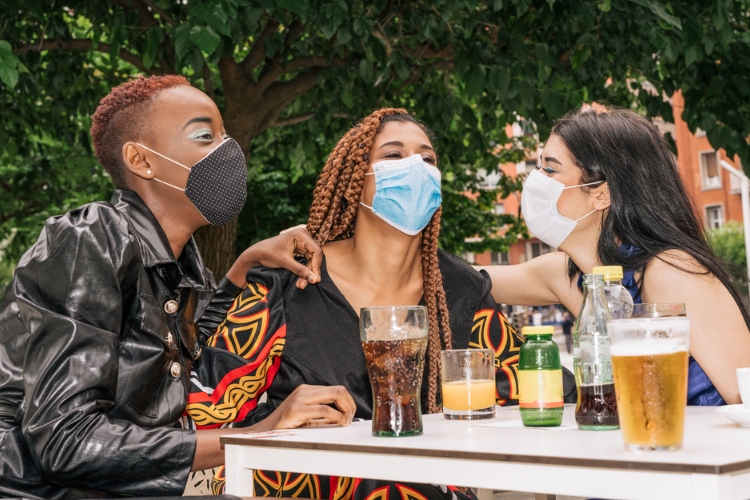 COVID-19 Safety Precautions
Before we delve into an overview of some of Boston's best breweries, it's important to acknowledge that many breweries were forced to temporarily close down from early 2020 onwards due to COVID-19. We recommend checking the websites for each location to see their updated COVID-19 guidelines and restrictions prior to planning your trip. In some cases, certain bars and breweries have reopened but with limited or first-come-first-serve outdoor seating, while others are offering pickup or delivery services through third-party apps.
Dorchester Brewing Co.
Location: North Dorchester
Address: 1250 Massachusetts Ave., Boston, MA 02125
Phone: 617-514-0900
A former abandoned warehouse with a new makeover, the Dorchester Brewing Co. is nothing short of intriguing. It's one of the major beer hotspots in Dorchester offering over 20 beers on tap and delicious brews featuring ales, stouts, and lagers. They also recently expanded and added a second-floor greenhouse deck, which means your group can enjoy the sunshine while drinking a cool glass of beer. They also have an existing collaboration with M&M BBQ, just in case anyone in your group gets hungry. Feel free to store the leftovers in your private bus rental on the way back home.
Charter Bus Parking: Parking is relatively straightforward at Dorchester Brewing Co, with the only rule being not to park in neighboring parking lots to avoid the risk of being towed. There are several spots for free on-street parking without meters, which is a huge plus. However, depending on your bus size, it may or may not fit in the parking space.
Cambridge Brewing Company

Location: Cambridge
Address: 1 Kendall Square Bldg 100, Cambridge, MA 02139
Phone: 617-494-1994
For a taste of historical Boston, Cambridge Brewing Company is the place to go with a group of friends. It has a New Age gastropub feel with an antique touch since it's the oldest brewery in the city. Try out their flagship Belgian-style brews or dig into their popular buffalo chicken tenders while sitting inside or on the patio (in a socially distanced fashion). Whatever you decide, there's something for everyone at this brewery.
Charter Bus Parking: There are two ways to park when you're visiting the Cambridge Brewing Company. Validated parking is available at the One Kendall Square Parking Garage on Binney street, or you can choose the on-street metered option. Don't forget to travel with enough money to keep the meter running, since that won't be included in your charter bus quote. Also keep in mind that meters turn off at 8 p.m.
Harpoon Brewery
Location: Boston 
Address: 306 Northern Ave, Boston, MA 02210
Phone: 617-456-2322
Harpoon Brewery has a Bavarian beer hall feel and is the ideal place to go with a large group. Since they've been around for over 30 years, they've truly mastered the art of brewing beer. With options such as the Harpoon IPA or the limited edition Camp Wannamango mango pale ale, you're sure to find something that catches your eye. Oh also, giant pretzels are a thing here, so definitely visit on an empty stomach.
Charter Bus Parking: There is limited parking outside the brewery, but fortunately, there are several parking options close by. We recommend trying the metered on-street parking on Northern Avenue. 
Night Shift Brewing
Location: Everett and Lovejoy Wharf
Address: 87 Santilli Hwy, Everett, MA 02149 / 1 Lovejoy Wharf, Suite 101, Boston, MA 02114
Phone: 617-294-4233 / 617-456-7687
With two sit-down locations, one in Everett and another in Lovejoy Wharf, Night Shift Brewing offers two different kinds of ambiance, with high-quality food and drinks. The Everett location is essentially a converted warehouse featuring a new food truck on any given day, while the Lovejoy Wharf spot is a massive restaurant and cafe space that offers incredible coffee as a palate cleanser. (If brews and beans don't scream Boston, I don't know what does).
Charter Bus Parking: At the Everett location, there is a parking lot owned by the brewery that is available on a first-come-first-serve basis. In the likely event that the lot is full, there is also free parking along Santilli Highway. 
At the Lovejoy Wharf location, there is parking available along Causeway Street. 
Trillium Brewing Company
Location: Fort Point / Canton / Fenway
Address: 50 Thomson Place, Boston MA 02210 / 110 Shawmut Road Canton, MA 02021 / 401 Park Drive Boston, MA 02215
Phone: 857-449-0083 / 781-562-0073 / 857-449-0078
The Trillium Brewing Company has three locations, with the most popular one located in Fort Point. It truly encompasses the "modern rustic" vibe with its three-level pub (see: open-plan rooftop) and ranch-style food selections. They're always introducing new brews that perfectly compliment the season and if their regular beer doesn't draw you in, their dessert options probably will. Did someone say barrel-aged coconut-pecan stout?!
Charter Bus Parking: There is currently no parking offered by the Fort Point location, which means your charter bus driver will probably need to look for on-street parking. It's each man for himself, folks.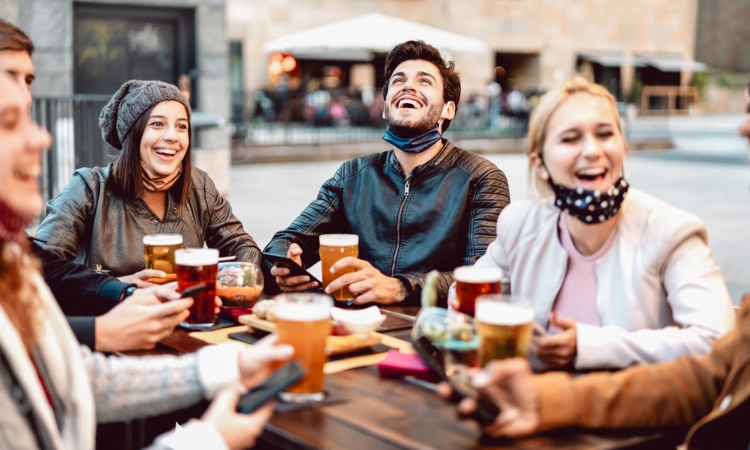 Take A Charter Bus to Any Boston Brewery
Breweries in Boston are far and wide, with this list being just a starting point on your group's bucket list. When you've checked out the COVID-19 regulations for a particular brewery, reserve a private shuttle with Boston Charter Bus Company to finalize your trip. We can pair you with a 56-passenger charter bus, an 18-passenger minibus, or any number of sizes in between, depending on the number of people in your group. Contact our 24/7 reservation team at 617-314-7577 for questions about Boston bus rentals, bus prices or onboard social distancing measures.
Do you need to rent a charter bus?