A Beginner's Guide to Boston
Boston is known for a lot of things. How many cities can claim so many of the country's oldest buildings, multiple bustling sports venues, and a thriving food and commercial scene? With so much to explore in Boston, figuring out where to go and what to do can be tricky for first-time visitors.
Here's a secret: what you do, what you see, and where you go in Boston depends on who you're with. That's why Boston Charter Bus Company put together this comprehensive guide: so your group's visit is as personalized and smooth as possible!
Keep reading to narrow down your first-time Boston itinerary, and give our team a call at 617-314-7577 for seamless bus rental transportation around the city—whether you're rooting for the home team with your Boston fan group or planning a day full of brewery tours with your wedding party.
Top Boston Attractions for…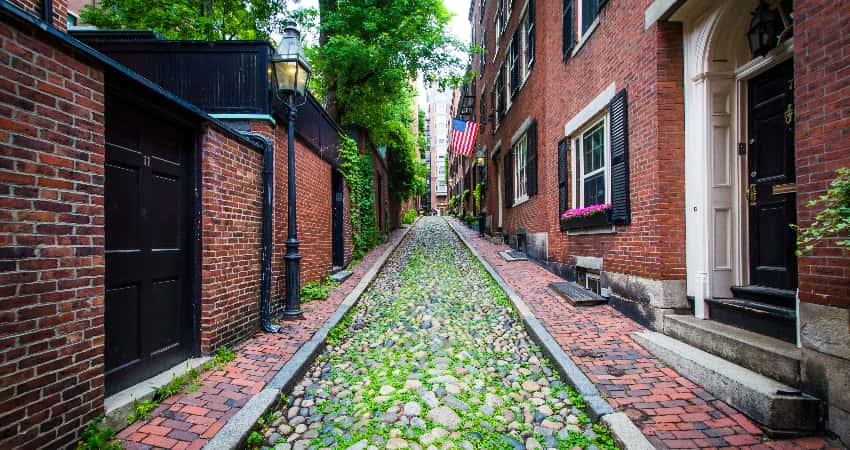 History Buffs
Best time to visit: May through October—most historic sites and museums close for the winter
Best neighborhoods: Downtown and Beacon Hill
Boston is not only one of the oldest cities in the country, but also one of the best-preserved. Your sightseeing group can spend weeks touring monuments, heritage sites, and old architecture and still not cover it all!  No matter where you go, keep in mind that most historical sites in Boston are outdoors—so you'll want to plan your visit when the weather is nice.
You'll also want a sturdy pair of walking shoes, because one of the best ways to explore Boston's history is by walking the Freedom Trail. This 2.5-mile walking trail highlights 16 places throughout Downtown and the North End, including the legendary Old North Church and the Boston Common (the oldest park in America). Don't worry if you're visiting with wheelchair users or folks with mobility concerns, though. Boston Charter Bus Company can connect you with an ADA-compliant coach at no additional cost, and your bus driver can drop you off near the most popular sights!
When you're done exploring the Boston Freedom Trail, you'll definitely want to wander over to Beacon Hill. This neighborhood is one of the oldest in the city, so even if you only have time to look at the centuries-old brick buildings through your window as you pass by in your bus rental, it's well worth the trip. If you do have time to walk around, keep your eyes peeled for little gold signs throughout the district; they designate historically significant buildings, former homes of famous Bostonians, and more!
The Boston Common
Address: 115 Boylston St, Boston, MA 02116
Phone: 617-635-4505
Old North Church
Address: 193 Salem St, Boston, MA 02113
Phone: 617-858-8231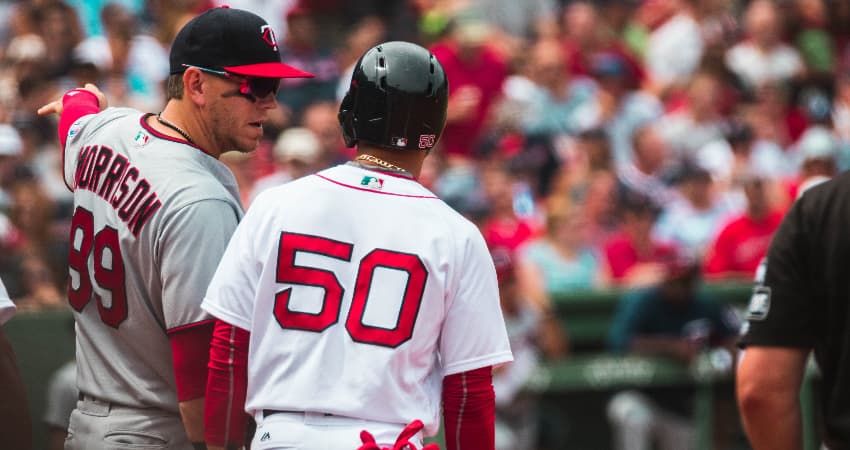 Sports Fans
Best time to visit: when your favorite sport is in season—Boston hosts major league teams all throughout the year
Best neighborhood: Fenway-Kenmore (home to Fenway Park)
As any Boston sports fan can tell you, the city has a team and a venue for nearly any major league sport and an avid fan base for each! So whether you're a basketball fan wanting to watch the Celtics in action or a tailgater crowd gearing up for the next Patriots' game, you're bound to find someone to root for in Boston.
One popular sports venue your long-time sports fans and first-time Boston visitors should make time for is the famous Fenway Park. Even if you're not a Red Sox fan, no baseball enthusiast should pass the chance to tour the oldest ballpark in the MLB. Guided tours of the park are available all year round (even during baseball season), so your sports fans should have easy access to the stadium's most historic spots, including the Green Monster, the Lone Red Seat, Pesky's Pole, and more.
Still not satisfied after your Fenway tour? Explore a broader sense of the region's sports history at the New England Sports Museum! The facility showcases the accomplishments and larger-than-life athletes from the Boston area, with general guided tours scheduled between 10 a.m. and 3 p.m. most days and personalized talks with the curators available upon request.
Fenway Park
Address: 4 Jersey St, Boston, MA 02215
Phone: 877-733-7699
New England Sports Museum
Address:  100 Legends Way, Boston, MA 02114
Phone: 617-624-1234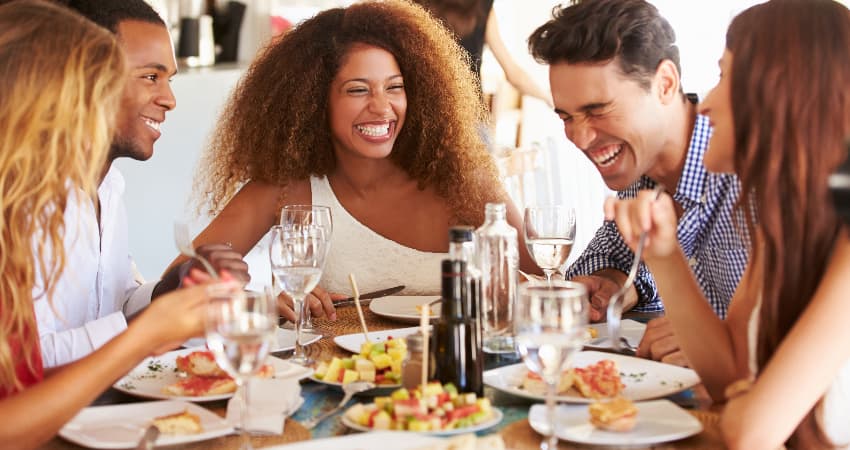 Foodies
Best time to visit: Summertime—most Boston food festivals happen between June and October
Best Neighborhood: North End
Home to a lot of signature foods, Boston has tons of flavors, festivals, and food-centric guided tours to keep your foodies satisfied. Chow down on lobster rolls at the Boston Public Market, sample clam chowder in one of the waterfront neighborhoods, or treat yourself to a Boston Cream Pie at its birthplace in the Omni Parker House. And if you time your visit right, your group can enjoy Boston's finest fare at one of the many food festivals hosted throughout the year. Many of North End's Italian restaurants host specials in honor of Saint Anthony's Feast in September, and some of the city's most acclaimed chefs prep new and innovative eats during the Dine Out Boston festival in August.
Looking for something to wash it all down with? Those traveling with a 21+ crowd are in luck: beer is big in Boston. And between the lineup of Boston-born beer companies like Harpoon, Samuel Adams, and Trillium, the many smaller craft breweries, and the Oktoberfest events in the fall, your beer enthusiasts are sure to have something to do and drink while you're in town. Reserve a private shuttle service before you hit the bars, and your group will have a professional DD and a reliable ride back to the hotel!
Boston Public Market
Address: 100 Hanover St, Boston, MA 02108
Phone: 617-973-4909
Omni Parker House
Address: 60 School St, Boston, MA 02108
Phone: 617-227-8600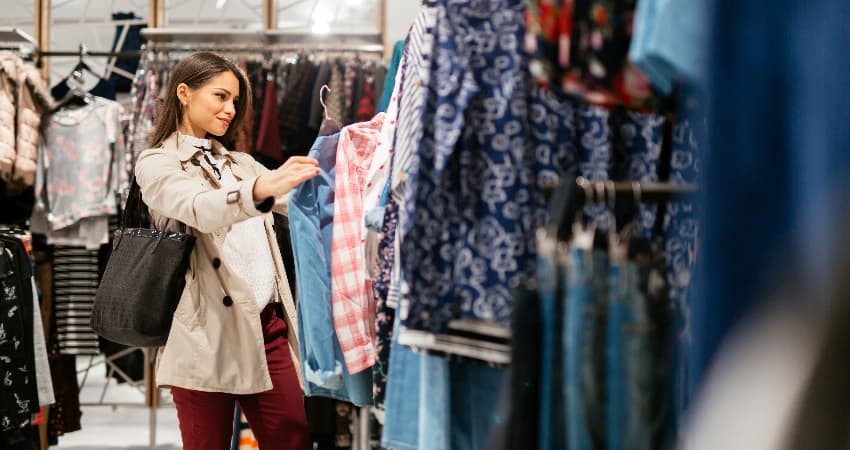 Shopaholics
Best time to visit: April or May for post-Spring Clean thrifting, end of summer and winter for seasonal department sales
Best Neighborhood: Back Bay
Besides looking at monuments or exploring the local food scene, many first-time Boston visitors make time to peruse the city's clothing stores while they're here. And it's no surprise why—in the city, shoppers pay no sales tax on clothing purchases under $175. And even if you buy more than that, the sales tax is still only 6.5%: much less than in surrounding states.
If your group is interested in luxury brands and high-end boutiques, consider paying Back Bay a visit. The neighborhood is home to many shopping centers, including Newbury Street (which is lined with international and local boutiques) and Copley Place (which boasts Neiman Marcus, Jimmy Choo, Louboutin, Dior, and Burberry storefronts). But if you want to explore the neighborhood while on a budget, you can always find a consignment shop or two after window shopping in the ritzy districts.
Copley Place
Address: 100 Huntington Ave, Boston, MA 02116
Phone: 617-262-6600
How to Get Around Boston
Just like the sights you decide to see in town, how your first-timers get around Boston also depends on who you're with and what interests you:
The "T"
Boston's public transportation system, lovingly referred to as the "T," consists of buses and trains that radiate from downtown to the surrounding cities and suburbs. Most major attractions and neighborhoods are accessible by public transit, and locals and tourists alike say it's easy to use—even for out-of-town visitors here for the first time. In order to ride the T, passengers can purchase a refillable paper ticket or a hard plastic card, with one-way fare starting at $1.70 per rider.
The T is a transport method best used by groups of less than 6 adults who won't mind walking a few blocks if there isn't a station close to your destination. Larger groups and groups with kids may find it challenging to keep everyone together on the trains, especially during rush hour when the cars are packed.
Taxis and Rideshares
Taxicabs, Ubers, and Lyfts are great modes of transport for smaller groups who don't have a solid itinerary. Boston is a heavily trafficked city when it comes to these services, so your group can hail a cab or rideshare practically anywhere. Also, they can take you practically anywhere there's a road, which makes them a flexible option for groups who want the freedom to go where and when they want to, without waiting around for a train or public bus.
That being said, if you're traveling with a larger crowd and relying on rideshares, you'll likely need to split into multiple vehicles to get between destinations. This means you'll need to pay multiple fares between stops. And considering that rates vary depending on the season, local driver availability, and the time of year, so your group won't know what your transportation expenses will be until after your trip—which is not ideal if you're traveling on a set budget.
Private Bus Rental
Reserving a personalized bus rental is one of the easiest ways for large groups to traverse Boston together for many reasons. For one thing, your bus rental includes a professional driver and a bespoke motorcoach that only serves your group, so you won't need to worry about sharing your ride with other sightseers or locals commuting home from work. And because your coach bus only serves your group, it only operates on a route and schedule you make for it—so as long as you're willing to plan ahead, you can arrive nearly anywhere in the city, all together and right when you want to be there.
Even better, when you reserve with a provider like Boston Charter Bus Company, you'll have access to a wide range of motorcoaches big and small. Need a larger coach to keep your history class comfortable? Many full-size charter buses come with comfort-minded amenities like TV screens, a DVD player, and reclining seats—so your students can watch movies and relax during the long hauls into town. Or, if you just need a small shuttle so your coworkers can unwind in the city after a big conference, a minibus rental with onboard WiFi is sure to keep everyone connected and entertained between stops. So whether you're transporting 10 people or 100, a private bus rental can keep your first-time Boston visitors comfortable throughout the city.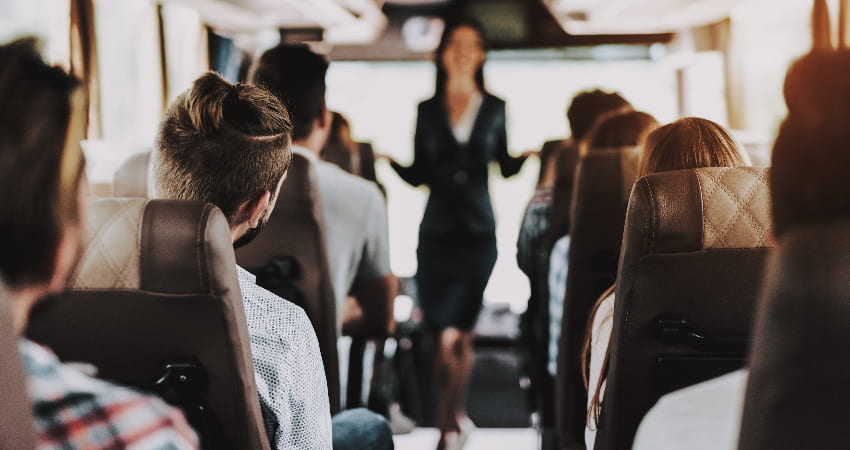 Ready to Explore Boston?
If so, consider Boston Charter Bus Company your go-to transportation provider for group travels in the city. Whether you're learning about history with your grade school class or stopping for drinks after a corporate event, we'll connect you to the ideal bus rental to keep everyone together and comfortable.
Call 617-314-7577 today to ask about our fleet of motorcoaches and to request amenities like free WiFi, reclining seats, or an onboard restroom. Our 24/7 team is standing by to offer a free, no-obligation quote for your Boston bus rental!
Do you need to rent a charter bus?